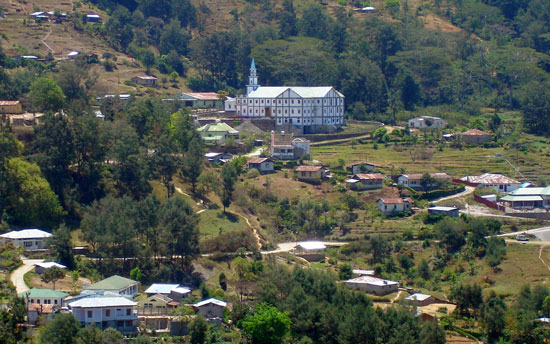 Haforza Relasaun Amizade / Strengthening Friendship
Husi Povo ba Povo / People to People
Maubisse, 27-28 August 2010

The Timor-Leste Ministry of State Administration, in conjunction with Australia Timor-Leste Friendship Network, is inviting registration to attend the 'Haforza Relasaun Amizade /  Strengthening Friendship Workshop' in Maubisse on the 27-28 August 2010.
The workshop follows the successful Australia and Timor-Leste Friendship Conference in Dili in July 2008 in which participants requested a bi-annual meeting. It will again provide Friends of Timor-Leste groups a face-to face opportunity to discuss with each other how we can continue and enhance good and productive friendship.
In particular, the workshop objectives build on the outcomes of the first conference and include:
Consolidate the principles of the Australia Timor-Leste friendship groups
Plan for future activities
Improve coordination and communication
Accommodation booking processes will be assisted by the Ministry of State Administration and will be advised upon registration.
Please note that there will be a limited number of places available for participants for the day and a half workshop.
To register, please fill out your details in the form below and return it to nswaustimorfn@gmail.com.