[AusTimorFN has been asked by Nick Oats from LGV to share this message to Victorian Public Libraries with the friendship groups network]
Providing surplus materials from Victorian libraries
The Xanana Gusmão Reading Room provides a library and reference service to the Dili community. It specifically targets young people whose studies have been interrupted by periods of conflict.
The Reading Room is housed in a historical building constructed in the 19th Century by a Portuguese Plantation Company. It was reopened in 1999, serving as the first public library to once again operate in Timor-Leste. In 2000, the library was founded by Kirsty Sword Gusmão, who at the time was Timor-Leste's First Lady.
The Reading Room would value support from Victorian libraries through donating surplus resources, per the list below. Noting a number of Victorian communities have established relationships with communities across Timor-Leste, the Reading Room has offered to forward materials to targeted libraries across Timor-Leste upon request.
Interested libraries are asked to:
Review the attached list of materials sought, and identify donations

you are welcome to cross-check materials against the Reading Room's catalogue – xgrrlibrary.org
should there be an active Timor-Leste Friendship Group in your area, they may wish to assist you
– LGV is engaging these groups to flag opportunities for involvement via the Friendship Network

Forward the materials to Local Government Victoria by Friday 3 March

Using the DX courier service, forward to Local Government Victoria (address to

Nick Oats, Local Government Victoria, DELWP, East Melbourne, DX 210098

)

If forwarding large volumes, please ensure batches can be lifted without physical risk

If the materials are intended to be forwarded to a specific Timorese municipal library, clearly indicate this (e.g. include instructions within boxes/bags).

Email Nick Oats (nick.oats@delwp.vic.gov.au) to confirm your donations, so we can acknowledge them.

---
Library Donations — General Guidance
Except where specified otherwise, materials should be:
in good condition
no more than 8 years old
in English or Portuguese Language
Books
Adult Fiction
Contemporary fiction rather than classical.
All genres, crime, western, general, romance, etc.
Single titles (not condensed books with multiple titles); or complete series (not parts thereof).
Asian authors appreciated if possible.
Young Adult Fiction
All genres, but at the lower level for younger teenagers; some illustrations are also good.
Material for girls in particular.
Junior Fiction – to suit reading levels 5-10 years of age.
Combination of text and illustrations is fine.
Note: High interest but low literacy level, particularly for older children.
Picture Books
The more illustrations the better; board books and popup books also needed; anything interactive/tactile.
Adult and Children's Non-Fiction
English, Portuguese and Bahasa language.
Main areas of need are: learning English and Portuguese Languages (including information on examinations such as the International English Language Testing System), world history (especially Asian History and Geography), all of the sciences and Maths, Computer and IT, atlases, dictionaries, hospitality, basic small business and accounting, biographies of political figures, soccer, Asian culture, Portuguese culture, agriculture, general medical, dinosaurs.
Level needed: primary school, high school or first year University.
The more general the better, not too specific or academic. Junior high school level would be excellent (e.g. the DK Eyewitness guide series, where you have mix of text and graphics).
Magazines
English, Bahasa, and Portuguese language, 1-2 years old, political or environmental or history, women's issues, health, not social/entertainment.
All Timor-Leste related material will be accepted, in any condition.
Please don't assume the Reading Room has copies of material published about Timor.
Children's Learning Materials
Educational materials in any form such as books, games, toys, or any other learning devices.
Stationary
Pens, notebooks, USB sticks, coloured pencils, paper craft material, scissors, items for storytelling and school
holiday activities.
For further information, please contact:
Nick Oats
Manager, International Program
Local Government Victoria
email: nick.oats@delwp.vic.gov.au
phone: 03 9948 8581
Patti Manolis
Chief Executive Officer
Geelong Regional Library Corporation
email: patti.manolis@grlc.vic.gov.au
phone: 03 4201 0505
Gaspar Q. Freitas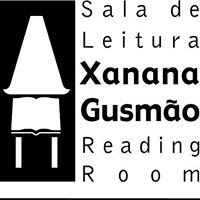 Coordinator
Xanana Gusmão Reading Room
email: gasparquintino@gmail.com