Máire Sheehan
Facilitator of AusTimorFN New South Wales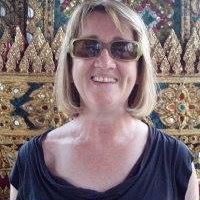 Máire Sheehan was the first state Convenor announced for the Australia Timor-Leste Friendship Network.
Máire has a long-standing commitment to Timor-Leste and her work with the Friends of Maliana in particular. She was Mayor of Leichhardt in 2001 when she signed a Community to Community relationship with Maliana in the District of Bobonaro.  The Friendship group now includes local schools and Emergency Architects Australia.
As part of her work with the Friends of Maliana, Máire was one of the Friends of Maliana who were registered by the Government of Timor-Leste as observers to the 2007 round of presidential and parliamentary elections. At that time, she monitored the elections in Maliana and throughout the sub-district.
Máire also signed off on a major project between the Friends of Maliana and the Government of Timor-Leste to refurbish the Maliana Ginasio (gymnasium), to which the council pledged to contribute $50,000. The Ginasio is a building of great significance to the people of Maliana and has the potential to bring the community together for sporting events and gatherings to assist with reconciliation after the terrible events that occurred there during the 1999 violence. The people of Maliana identified the refurbishment of this facility as a key way to help this reconciliation process.
Click here to contact Máire Sheehan.